There is nothing quite like the experience of riding a motorcycle in the open air. With the pleasantly warm weather and clear roads these days, we can't blame you if you suddenly consider buying a motorcycle. But what is the best motorcycle to buy, I hear you ask. First of all, there is no such thing as the best motorcycle for beginners! Let me explain.
Every experienced motorcyclist knows how important it is to choose a motorcycle that suits his/her riding style, his/her build, and most importantly, his/her ability. In order to choose the best entry-level motorcycle, we should familiarize ourselves with the different types of two-wheelers on the market.
Before we start our guide of motorcycle choices that are beginner friendly, we would like to take a moment to explain briefly how to bet on Motorcycle racing.
How to bet on Motorcycle racing?
You can wager on Motorcycle racing by picking the winner of the race. Along with the field (all other drivers), 20-30 drivers will also be listed. If you bet £10 on Racer A winning at 5/1 odds, and he wins, you will win £50. You also get £10 back, totalling £60. To start betting, one needs to register with a sportsbook, like Lottoland sports or any other reliable provider.
Best Motorcycles for Beginners – General Info
Cruisers
Cruisers are by far the best entry-level bikes. Characterized by a low-slung saddle and a variety of engine sizes (from 500cc to 1800cc), cruisers offer a relaxed riding position that makes them ideal for touring and long journeys between cities. However, they aren't designed for racing or high-performance situations, so don't get silly when you ride them for the first time.
Sportbikes
On a sportbike, riders lean forward, knees almost touching their chest, and feet resting on a pair of rear pegs. Sport bikes are designed for high speeds (over 125 mph), their displacement often exceeds 600cc, and they are often ridden in competitions. Fairings and windshields are also on this type of motorcycle for optimal aerodynamics. Honda, Suzuki, and Kawasaki are among the most popular brand, they build some of the best sports bikes for beginners and are particularly popular with millennials.
Standard (Street) Motorcycles
The category of standard motorcycles is the proverbial "golden mean" of the motorcycle world. Compared to a cruiser, where you lean back, and a sports bike, where you lean forward, standard motorcycles are characterized by an upright seating position. Engine displacement is usually between 450 and 650 ccs, and the maximum seat height is about 30 inches. Standard motorcycles are ideal for beginners by design, but above all, because of the ergonomics they offer the rider. They are comfortable, relatively light, easy to control, and almost never go over 100 mph.
Dual Sport
This category includes dirt bikes and supermoto bikes. Typically, riders sit much higher on these bikes than others, while their displacement is a friendly 250-350cc. (More powerful and heavier dual sport/adventure bikes around 700cc and 1200cc are also available). Because they're some of the lightest two-wheelers out there, dual-sport bikes are some of the best entry-level bikes (although if you ride a dirt bike, make sure it's street-legal before hitting the road). However, unless you plan to venture off-road, I would consider buying one of the above bikes. Dual sport bikes are a lot of fun in the dirt, but their knobbly tyres are less suited to street riding.
Top 3 motorcycles for beginners
KTM 390 Duke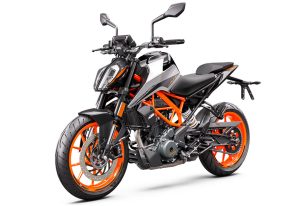 KTM's racing heritage and ability to make bikes that can be used on both tarmac and gravel are its most prominent assets. The brand's naked 390 Duke bike, weighing in at 329 pounds (149 kg), is an excellent choice for beginners. For such a small bike, the single-cylinder engine makes 44 horsepower. This is a good figure and feels lively. In addition, the KTM 390 Duke is light, agile, and well-designed, making it a great beginner bike.
Honda Rebel 300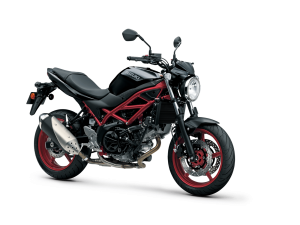 The Honda Rebel 300 is an entry-level cruiser made by a company with a great reputation for quality. The Rebel 300 is not only beautiful but also has many features that make riding easy and comfortable. Because the Cruiser's seat is low, it makes it easy for shorter riders to sit down and rest their feet when it's needed. The Rebel 300 is a light cruiser at just 360 pounds (163 kg). This makes it one of the most popular bikes for beginners. The Rebel 300's wide stance and knobbly tires make it stable and comfortable on the roads.
Suzuki SV650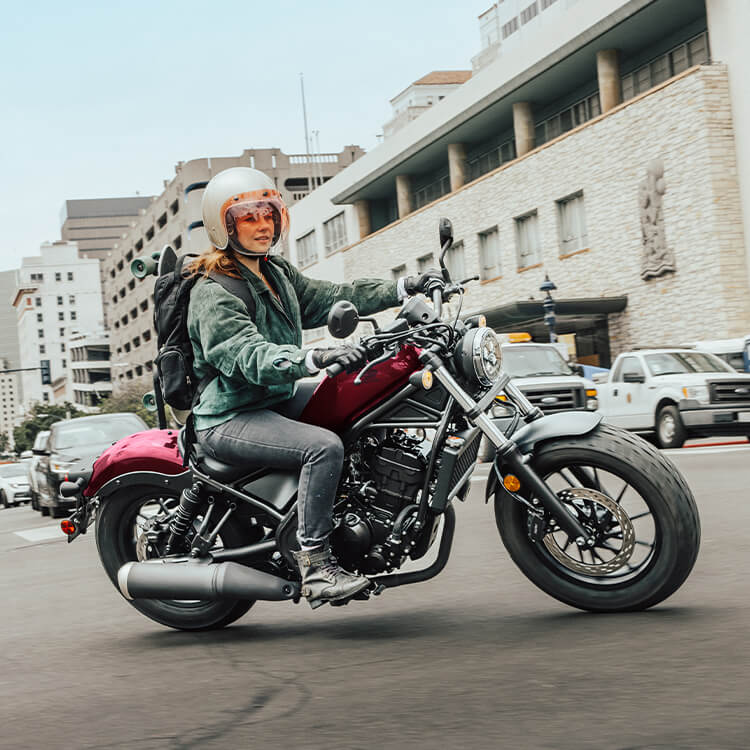 The Suzuki SV650 has been a top-selling entry-level motorcycle since 1999. The SV650's popularity extends beyond its design to include its V-twin engine and lightweight chassis. It also features a relaxed sitting position. The SV650 also comes with nifty features such as Low RPM Assist, which prevents stalling. This feature is a must-have for novice riders, as it will help you avoid stalling your bike quite often.