Standard service time and one of the key items to sort out is the air filter. The Haynes manual recommends this is replaced every 12000 miles or every 18 months. This is a really simply and quick item to change on the Honda CBF500, anyone can do it. Here I'll give you a quick step by step guide on this task.
First, you need to remove the pillion and main seats. The main seat has a pair of 10mm bolts at its rear which can be accessed once the pillion seat has been removed. You then need to prise off the left hand side panel, this has two push fittings (highlighted in red below) in rubber gaskets and pops off with a firm pull.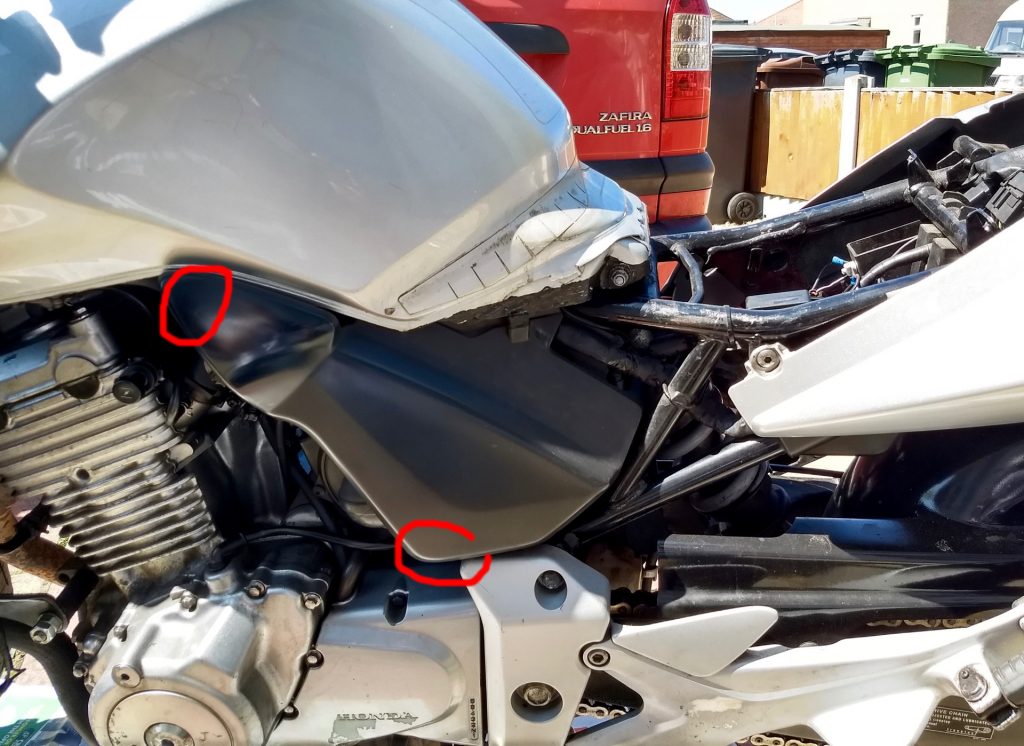 Next there are three screws to undo on the air filter cover, highlighted below.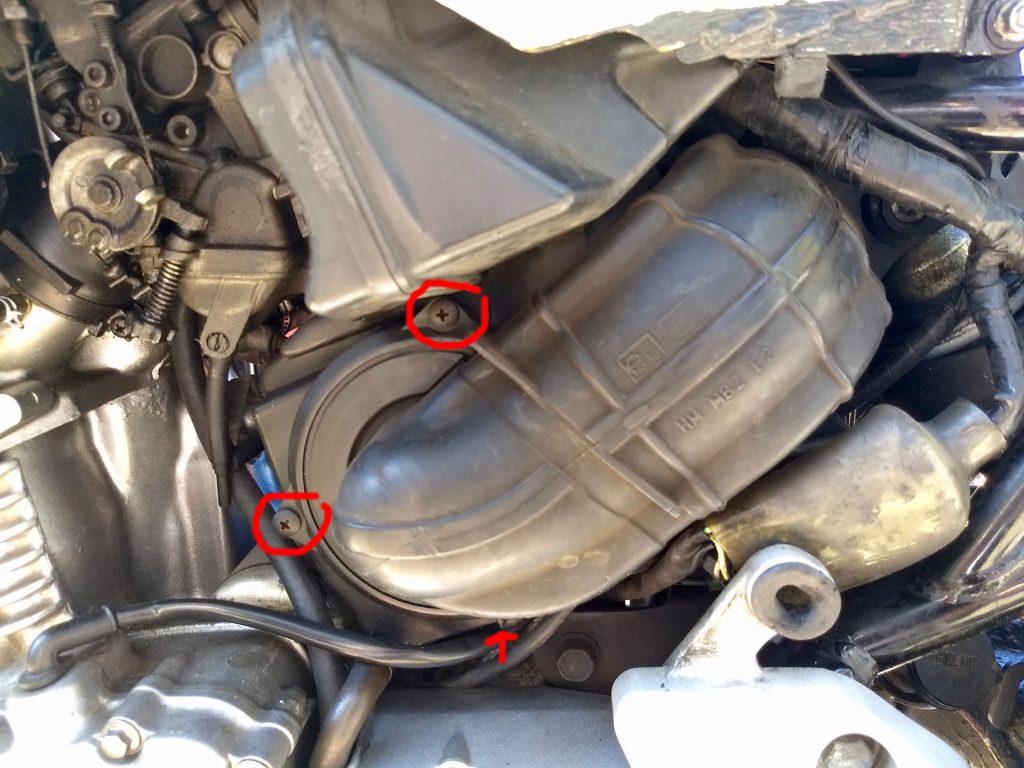 Now you will have access to the air filter and can simple remove and replace it.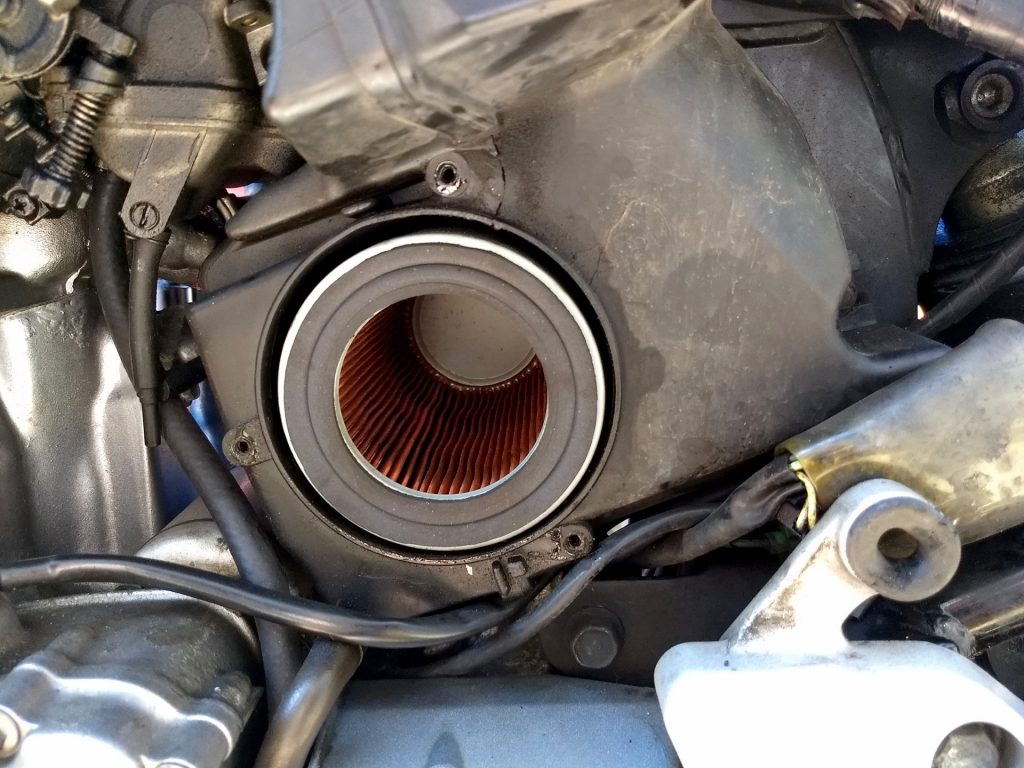 Swap for your favourite brand of filter, whether something cheap 'n' cheerful or a reusable K&N filter.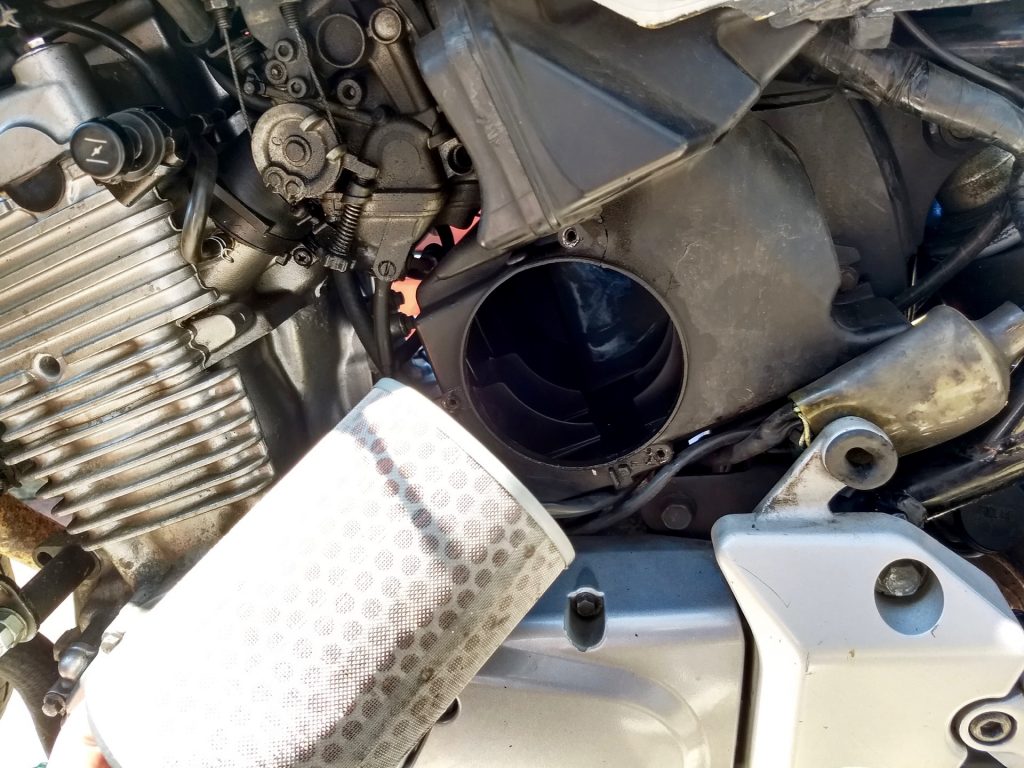 With the new air filter fitted, just refit the air filter cover and side panel in the reverse of above. Easy peasy, super quick and an instantly better running bike.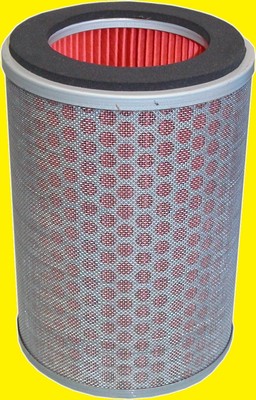 Shop: A.W Motorcycle Parts
£14.62
Ends in 15h 30m

Shop: Motorcycle Parts Warehouse Direct
£66.07
Ends in 1d 12h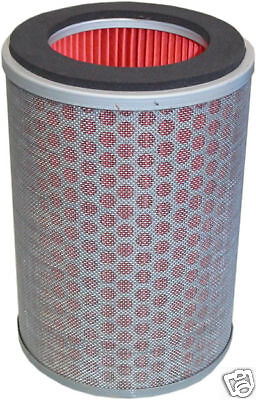 Shop: gear4bikes
£17.95
Ends in 2d 14h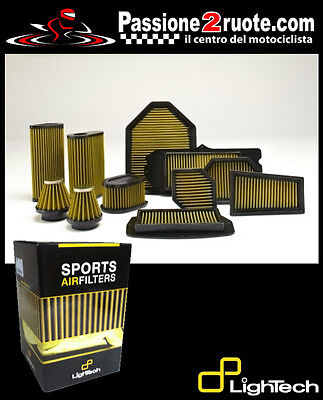 Shop: passione2ruote
£32.80
Ends in 2d 19h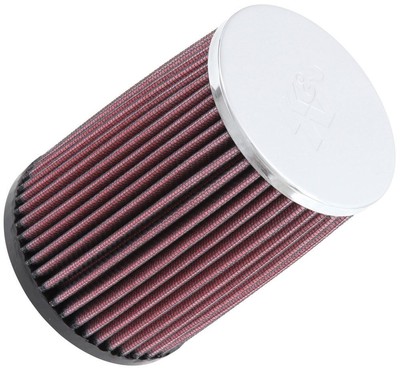 Shop: RiceRocketUk
£62.39
Ends in 3d 7h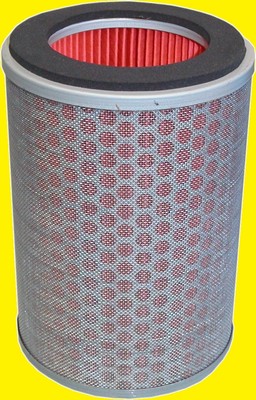 Shop: A.W Motorcycle Parts
£19.95
Ends in 3d 9h
Seasoned London commuter, doing my best to stay rubber side down and never stop moving forward.