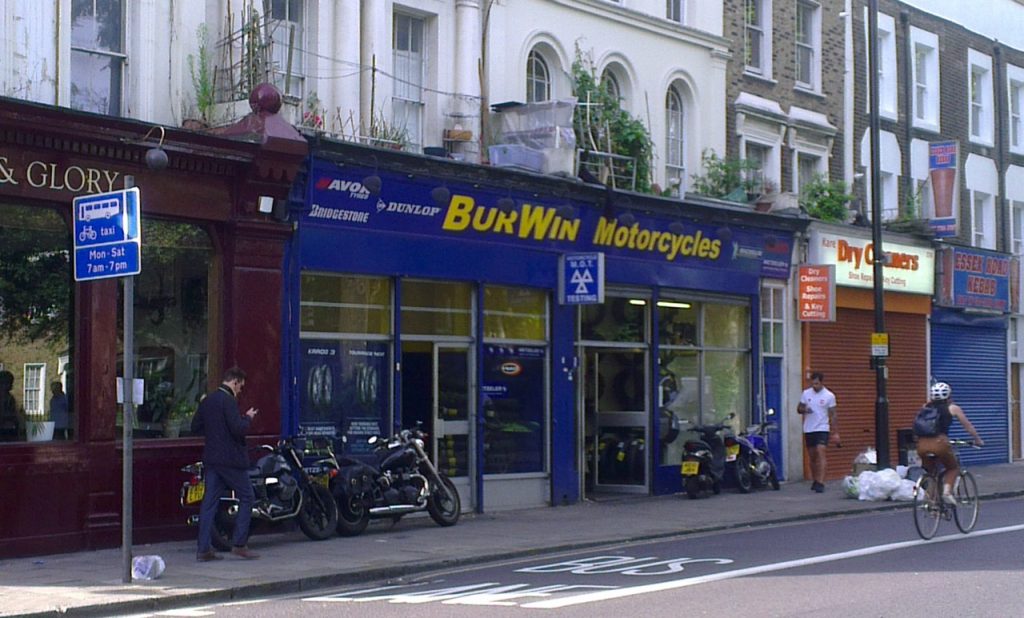 That time of year again – MOT. No matter how confident you are the bike is all fine, there's always a little worry in the back of your head, just in case it fails for some reason. Certainly been a well used bike with 9k gone on the clock since last MOT.
After a prior bad experience at my usual MOT garage, I decided to give Burwin Motorcycles over in Islington a go. Had heard a few good reports and they open at 8am. Big bonus, as I couldn't afford much time off work. As it happened, they started even earlier and I was done and down the road by 8:30am – that's what I call service. Barely had chance to drink a coffee in a nearby swanky pre/post drinks artisan coffee shop cum off license specialising in gin…
Seasoned London commuter, doing my best to stay rubber side down and never stop moving forward.