I recently ordered this Givi rack off ebay for my Fazer (after bending the old one slightly in my last off). I thought the postage quote was a little high, but I wasn't expecting a parcel like this…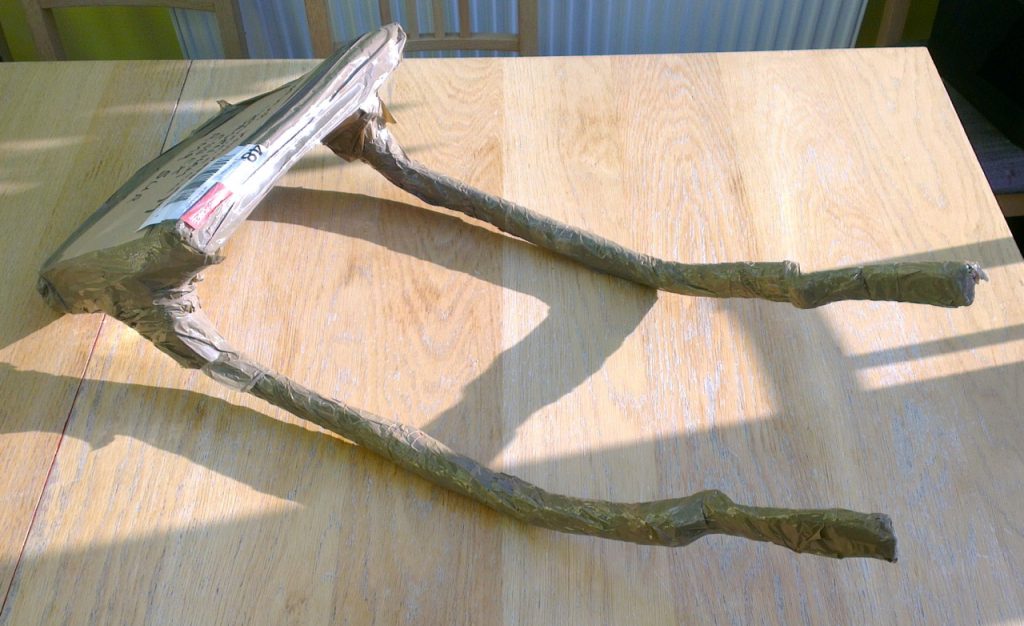 Quite why the seller didn't consider undoing the two bolts to separate the two arms from the plate, I will never know. Postman takes the mick every time I see him now!
Seasoned London commuter, doing my best to stay rubber side down and never stop moving forward.