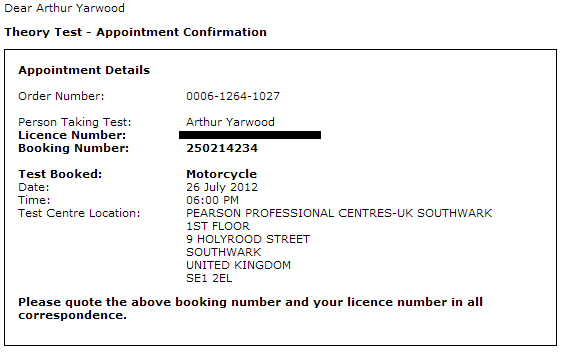 It was exactly a year ago today I began my adventure in biking. One year ago I took my motorcycle theory test, the first step into getting onto two wheels. Granted I could have done CBT first, but I knew from the off I wanted a full bike license and a big bike.
Looking back, I can't believe how fast time has flown, how much fun I've had, for how long I put up with the stinky, hot, crowded tube! Most definitely not looked back, (other than the odd 'life saver' glance over shoulder!)
Seasoned London commuter, doing my best to stay rubber side down and never stop moving forward.