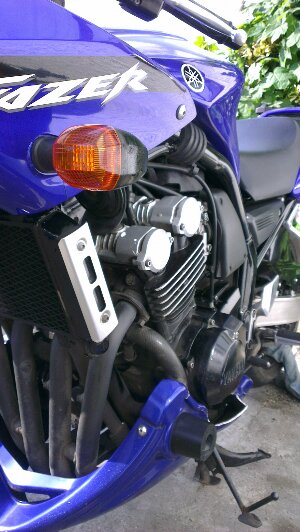 Finally got round to giving the bike a damned good clean and polish. Tried to make good damage recently sustained in crash. It's not too bad, but the belly pan and crash mushrooms look a right mess.
Still awaiting outcome from insurance, other party is contesting liability. Recently submitted by account of incident, photos and diagrams, but still playing the waiting game.
Seasoned London commuter, doing my best to stay rubber side down and never stop moving forward.