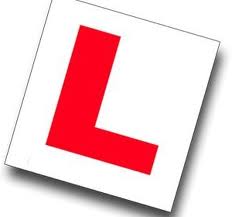 As of 19th January 2013, the rules around motorcycle tests in the UK have changed considerably, Trying to fathom how this affects you is no mean feat. Today I'm going to attempt explaining the changes in a clear and simple way.
Hopefully you will be able to choose the best route to get riding, as taking the wrong test could cost you more in the long run and limit the choice of bike you can ride.
Preliminaries
If this is your first test, you need to have completed a CBT and theory test. Now on to the practical aspect of the test.
There are four sub-categories of the motorcycle 'A' license:-
AM – Mopeds
A1 – Light bikes
A2 – Medium bikes
A – Unrestricted/any bike.
What license you can apply for depends on your age. See the table below:-
| Age | AM | A1 | A2 | A |
| --- | --- | --- | --- | --- |
| 16 or over | ✓ | | | |
| 17 or over | ✓ | ✓ | | |
| 19 to 23 | ✓ | ✓ | ✓ | |
| 21 or over & held A2 license for 2 years. | | | | ✓ |
| 24 or over | ✓ | ✓ | | ✓ |
The test for each of these licences must be taken on a bike of specific power. This goes as follows:-
Sub-category AM (mopeds)
be no more than 50cc

have a top speed of no more than 28mph
Sub-category A1 (light motorcycle)
be between 120cc and 125cc

be no more than 11kW engine power
be capable of at least 55mph
Sub-category A2 (standard motorcycle)
be at least 395cc

be between 25kW and 35kW engine power
have a power to weight ratio no more than 0.2kW/kg
Category A (unrestricted)
be at least 595cc
be at least 40kW engine power
Note: If you pass your test on an automatic motorcycle, you will be limited to an automatic motorcycle.
All bikes must be solo (no side cars), roadworthy, display L-Plates and have a speedo measuring in mph.
Other changes
Previously the A2 license automatically switched to a full A license after 2 years. This is no longer the case. To move up, you will have to take another test on a bigger bike.
Conclusion
If you're 24 or over, just go straight for the A license (Direct Access – DAS), otherwise you'll be limited on what size bike you can ultimately ride. If you're younger, you don't have so much choice, you'll likely need to do a test on a smaller bike initially, then do another test later get an unrestricted license to ride any bike. However it still makes most sense, to take the test on as big a bike as you can to give yourself more options. Even if you have to hire a 250 for the test, then ride a 125 afterwards.