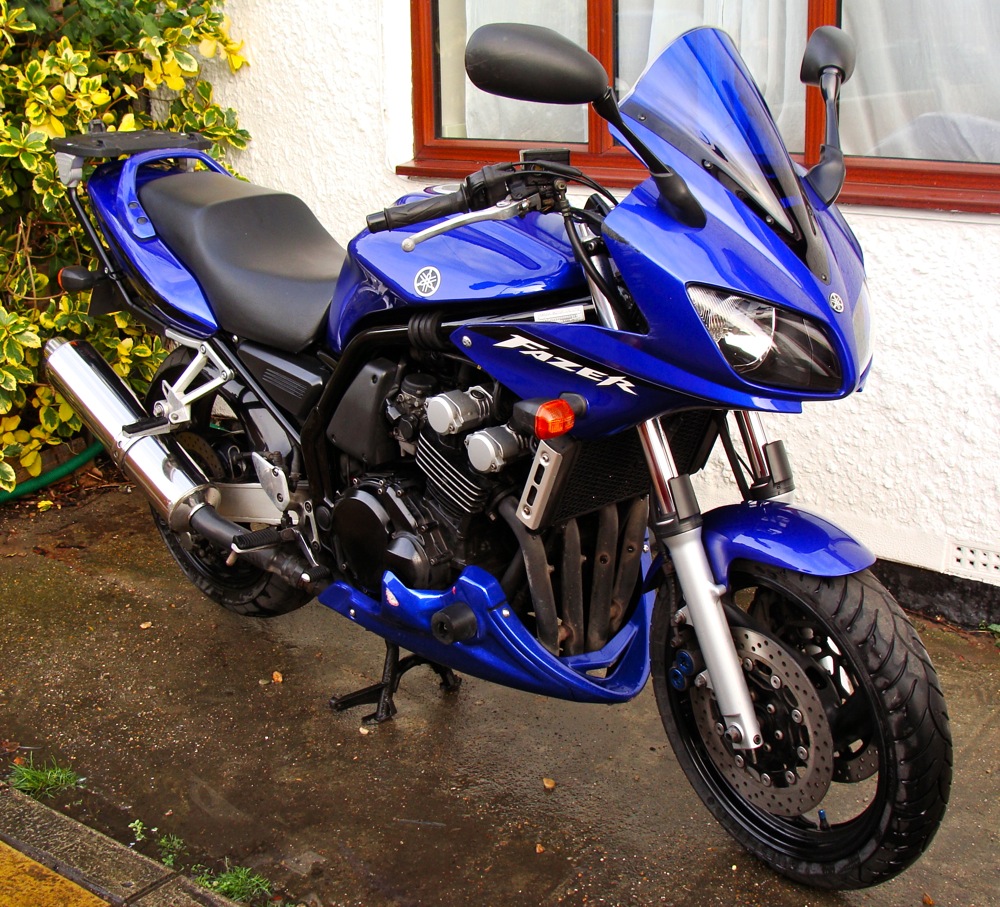 Spent the afternoon giving the Fazer a damned good clean and wax. Washing off all that bike eating salt that had accumulated over the last few weeks. Looks much better now.
I was hoping to put some fresh ACF50 on it to help protect it from corrosion, but I was totally out and on visiting Halfords, they had never heard of the stuff! Very annoying. As you can see them downpipes really need some ACF50 on them. Otherwise I can envisage myself replacing them with some new stainless steel ones in the not too distant future.
Seasoned London commuter, doing my best to stay rubber side down and never stop moving forward.