Arthur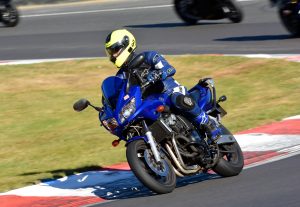 After living and working in London for over a decade, I made the decision to ditch taking the tube and so learnt to ride a motorbike. I was fed up of relying on public transport, even in a city that boasts one of the best services. I wanted to save time, save stress and hopefully save some money. I figured a motorcycle would be ideal for commuting and for pleasure.
This blog tracks my progress over the years and what I have learnt along the way. I may not be a beginner anymore, but I hope you will still find it interesting and useful when planning your own motorcycle adventures. Whether you're just considering jumping on two wheels, a novice rider or have more experience; I would love to hear from you and share what you have learnt.
Mary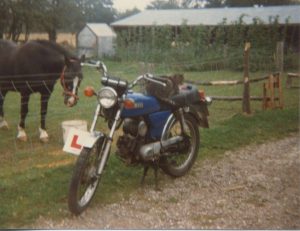 This is Peabody my first bike, complete with Fatty the cat. I began riding my own bike at the age of 17 on the pictured Yamaha YB100. Riding a motorbike is a fun and addictive- and twenty-odd years later I am still riding!
I ride to work and ride for pleasure, especially with The Curvy Riders, a national biker group for women. I offer a female perspective on products for bikers and on motorcycling issues.