Exciting news – I have finally bitten the bullet and upgraded from my old Honda CBF500 to a new Triumph. I've always been fond of Bonnevilles and their retro styling from my formative teenage years when hanging around with classic Bonneville owning bikers in Shropshire. Although this Triumph Street Twin deviates more from the Bonnevilles of old, it won my heart.
I have test rode several bikes before settling on the Street Twin.
Ducati Scrambler 800 – Great bike, but more money than I initially wanted to spend. Also, some of the finish was questionable, e.g. exposed wiring going into switchgear.

£7700 new (with some tempting 0% deals on) or £5k+ second hand

Royal Enfield Interceptor 650 – Again, a good bike, but I struggled height wise when not wearing built-up boots. I needed something I'd be comfortable in all scenarios. I'd also heard too many conflicting reports on reliability, especially from local trusted garages and motorcycle rental shops Arthur had visited.
Triumph Bonneville 900 from 2012 – Chosen due to cast wheels and lower seat height, it was a decent bike, but the particular instance I test rode had an awkward gear change I struggled to get my boot under and some questionable cosmetic additions…

£4500 second hand (9k mileage)

Triumph Street Twin 2020 – I took this out for test ride initially on a whim at Arthur's suggestion whilst the Triumph dealer and I simply fell in love with it. It was slightly lower than the Bonneville and I just felt far more confident on it.

£7300 for the 2020 demo bike (+£500 free accessories!)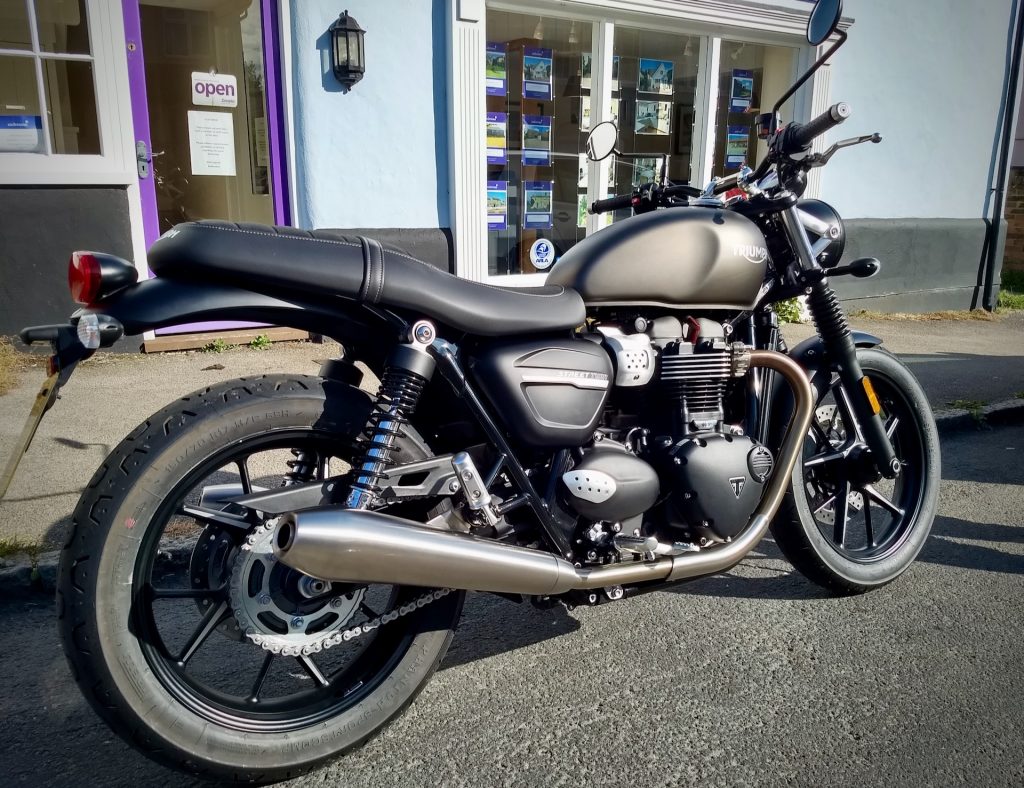 Triumph Street Twin 2020
The Street Twin was a little more money than we originally planned to spend, but we did the numbers, checked out servicing costs, weighed up warranty, no-MOT's, insurance costs, the accessory deal etc, and overall it was just too good a deal to miss out on for a 2020 bike with a mere 300 miles on it. But crucially, it was a bike that just felt right. It rode so well, nothing irked me and it had more power and better efficiency than the older pre-2019 Bonneville engines. Sometimes you just have to pay a little more to get something that is right for you.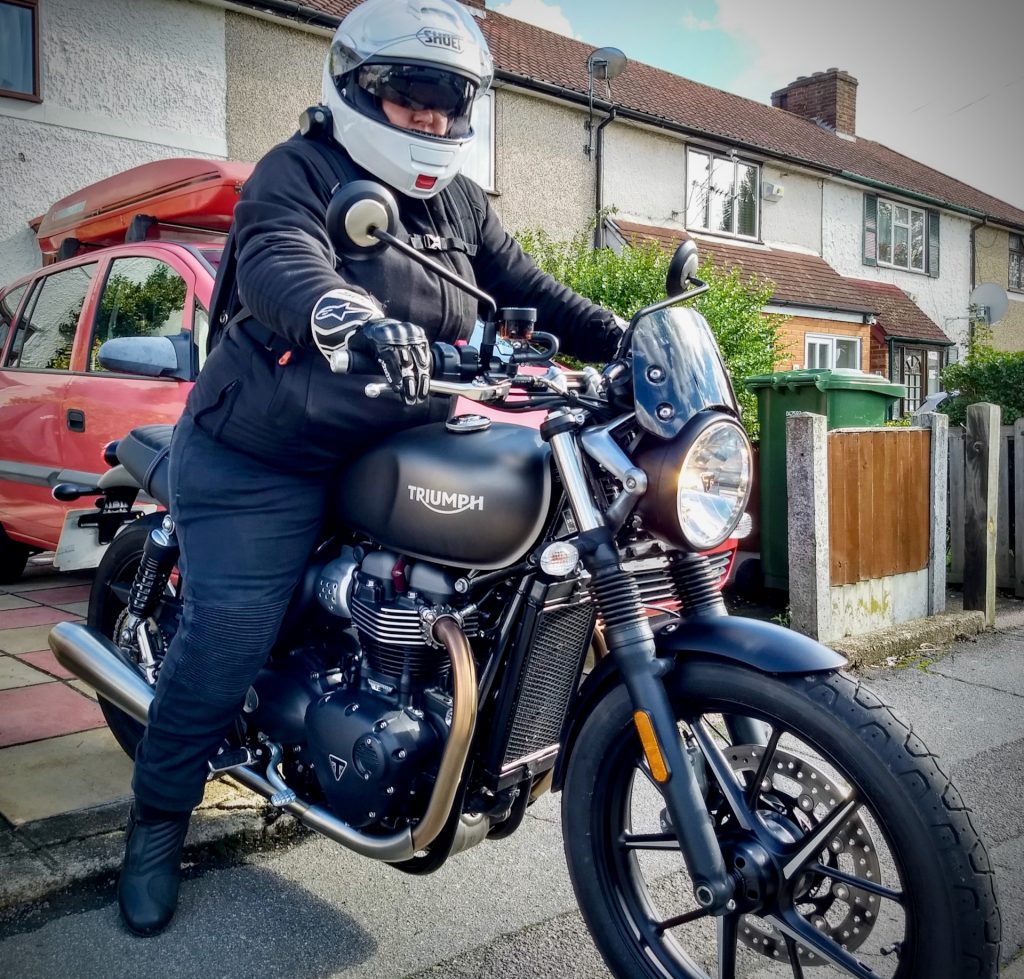 I can also give a big thumbs up to the staff at the LIND Triumph Romford dealership, who were lovely and super helpful throughout the test ride and buying process. Far too many places just don't take women bikers seriously, often man-splaining stuff or presume we just want a small bike or pink gear. Or worse, just talk past us to male partners assuming we're a non-riding pillion who knows nothing of bikes! However, I got none of this from LIND Triumph, they dealt directly with me as the customer rather than my husband and were great at answering all my questions. All the way it should be and the customer service that will see me return without hesitation for future purchases.