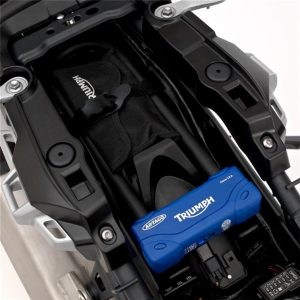 The classic solid metal D shaped lock is commonly sold by bike manufacturers as a handy lock they've designed to clip onto the bike or under the seat. Convenience sells. In use it's threaded through a wheel and prevents the bike being ridden away. However, it is can easily be broken by either a scissor/bottle jack inside pushing it apart, with the freeze spray method or by inserting  pole and twisting it. As such, ensure there's little free space inside the D when in use. Since it is difficult to use a D-Lock to lock your bike to a physical object, a skate board or van attack will soon have your bike away.
Browse D-Locks over at GetGeared.
Also avoid any D-Locks with a round style key, many of these (notable by Kryptonite) are incredible easy to unlock with a Biro pen!

Index