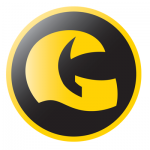 The lovely folk up at GetGeared are offering some top summer discounts with these coupon codes. Just click the link and paste the code in at the checkout to save yourself a few quid.
GGSUMMER5 – Spend over £100 and get 5% OFF
SUMMER25OFF – Spend over £250 and get £25 OFF
SUMMER35OFF – Spend over £350 and get £35 OFF
SUMMER20HELMETS – Spend Over £200 on a Helmet and get £20 Off!
All valid until 30/09/2016.
Seasoned London commuter, doing my best to stay rubber side down and never stop moving forward.